Araven's new range of bisphenol-free black containers, made in ABS, is designed for handling and displaying food at cold counters as well as for storage using airtight lids.  It allows "mirroring" between handling /cold counter areas and storage/cold cabinet areas to facilitate prepping, batching and serving.  This process makes it easy to adapt containers to the type of food contained and to production or consumption batches.
Elegant black finish for display counters
For display purposes the black finish and GastroNorm sizes (GN 1/6, 1/3, 1/2, 1/1) of these containers make them versatile, elegant items for buffet counters, self-service restaurants and system catering establishments. Their rounded-edge design makes them easy to clean and prevents any food remains from becoming lodged.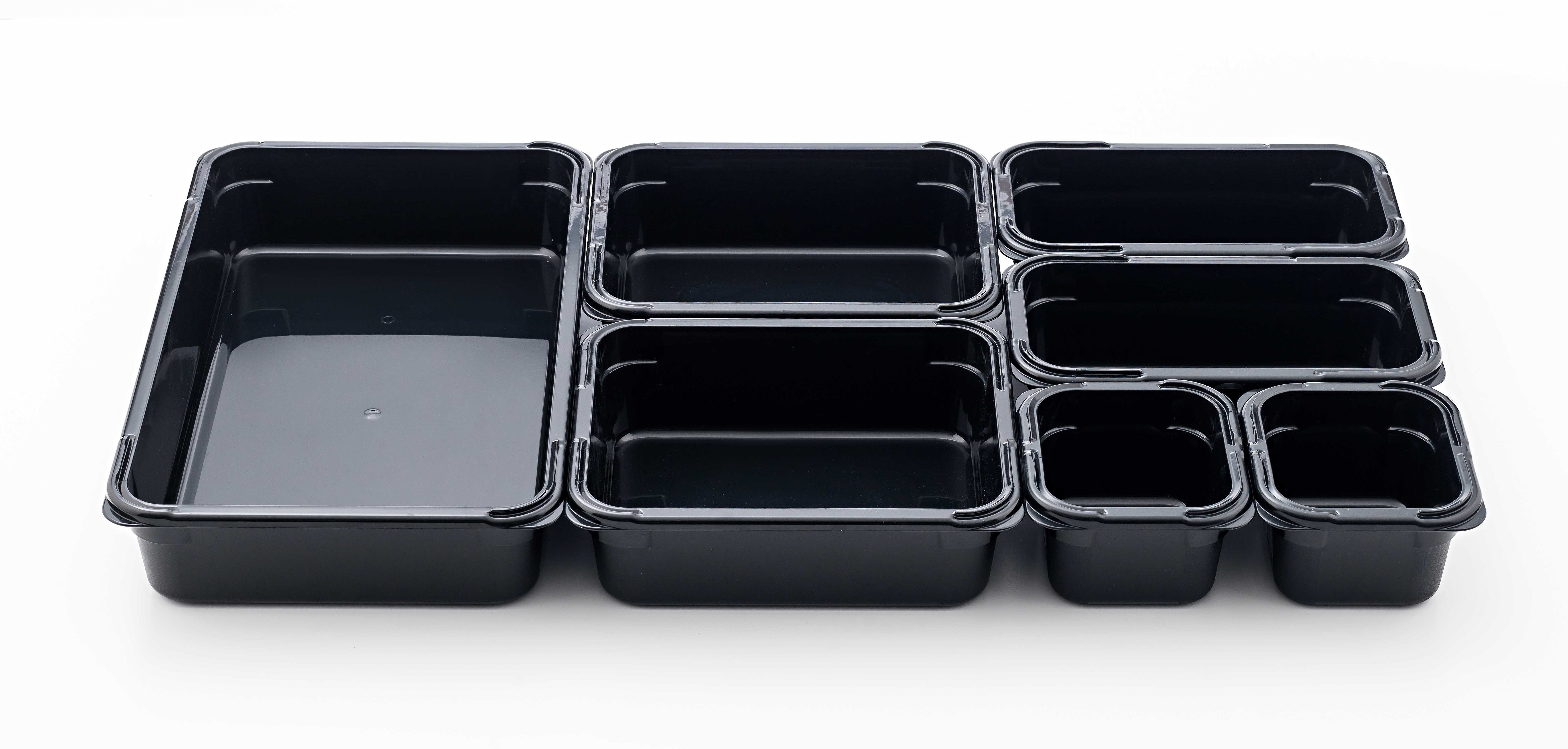 Speeding up processes from food storage.
In the phase prior to serving, when food is prepped before it is consumed, and when serving is over, food can be kept in the same container, without having to transfer it to another.  It's as easy as just using Araven's bi-injection airtight lids with rubber seals that guarantee maximum food protection. In addition, this special design means that one container can be used as a lid for another, affording greater capacity and versatility.
The container also has an integrated traceability label on which all the information on the food stored inside can be recorded using the new non-permanent, soluble white automatic pencil that washes away when the container is washed in the dishwasher.