Our consumption has an impact on our natural resources and for this reason it is important to increase our actions geared towards protecting the planet, to reduce or eliminate the waste we produce. Fortunately, there is widespread social awareness of this situation and people naturally opt for the brands that make the most effort in relation to sustainability. The hospitality industry is equally active in terms of initiatives and environment-friendly solutions.
Currently, plastic has become one of the materials whose use can be most reduced in a relatively simple way: by opting for reusable or returnable containers. For this reason Araven works on durable products made with  effective materials and processes:
✅ We use the minimal material in the manufacture of our products, without this diminishing quality or functionality.
✅ We promote the use of reusable, recyclable products in all hospitality or food service processes and carry out awareness-raising campaigns among professionals.
✅ The quantity of food that is thrown away due to poor food preservation management not only generates problems of sustainability but also entails a considerable additional cost for businesses. Correct food preservation reduces the level of waste caused by food spoilage thus generating less food wastage.
Reusable containers for more sustainable food preservation
When addressing the issue of food preservation, our work philosophy is to avoid single-use, disposable containers and opt for reusable containers with a longer useful life. Our range of containers in different materials adapts to a professional, intensive-use environment such as that in the hospitality sector. The idea is not to have to replace containers so frequently, and thus avoid generating unnecessary waste.
Using adhesive labels to record food information is also a threat to the environment as these labels are pollutants and generate waste. For this reason, our food containers have an In-Mould Label (IML) for food traceability. It is easy to use, all you have to do is to jot down the information required on the label using our Horeca Marker pen. When the container is washed the label also comes out clean, ready for new information to be recorded on it in the next food preservation process.
Silicone lids, the reusable alternative to plastic film
The plastic film or aluminium foil that is used to preserve foods, in addition to causing more pollution due to the waste generated, is not always the best option for preserving foods in perfect condition. To prevent food from rapidly spoiling, and being wasted,  airtight lids that preserve the texture, aroma and taste of foodstuffs are recommended.
A safe alternative to these are Araven's GN silicone  lids which help to keep food fresh for longer. Thanks to the flexibility of this material, the lids are universal and can be used with all types of food pans with the same GastroNorm size, regardless of the material they are made of.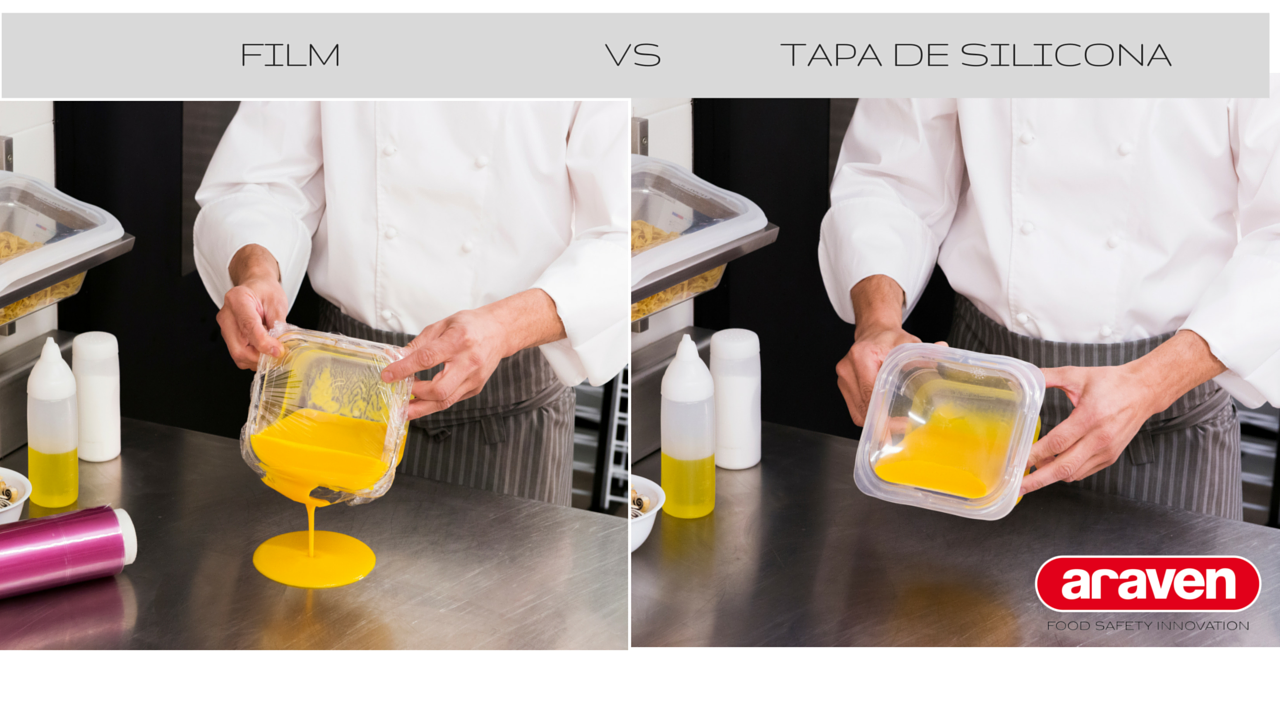 They are transparent making it easy to identify the food stored inside. They can be used in the oven up to 200ºC and also in microwave ovens, allowing cooking times to be reduced and obtaining energy savings. Freezing: to -40ºC..
Recycling and the Circular Economy
Hospitality has been one of the sectors in which the need to recycle has been prioritized. It is an industry with a very high consumption of glass, Tetra Brik, cans and cardboard containers and so its cooperation is crucial for the environment. Implementing a recycling plan and the use of different waste bins or containers is key to systematizing the process.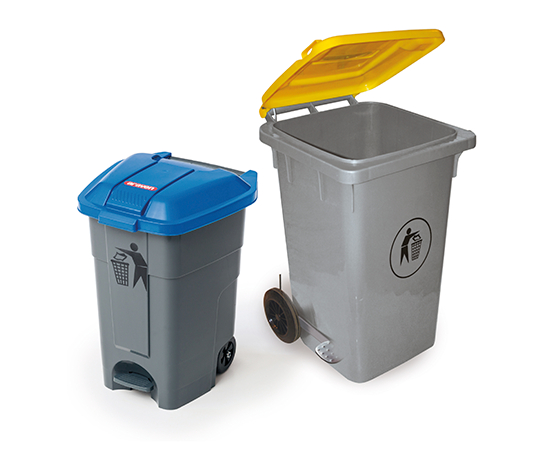 All  of ARAVEN's Hospitality – Food Service products are manufactured with recyclable materials so that once their useful life is over, they can be recycled. We seek to manufacture products in just one material or, if this is not possible,  we try to facilitate the sorting of materials and components in multi-material products to make recycling easier.
At ARAVEN we consider sustainability to be a mandatory project, a commitment to our planet, to current society and to the generations of the future, which as citizens of the world we must accept. A strategic project destined to become our standard way of working. We hope that by putting into practice this advice on food storage and preservation we can all contribute to a more sustainable world.