Hospitality professionals more than anyone else know just how important it is for kitchen work areas to be well organised. Food preservation and storage rooms/areas have to be properly organised to reduce hygiene-health hazards, improve productivity and help ensure efficient kitchen management and the implementation of HACCP systems in restaurants.
The following are the main advantages of having well organised, optimised food storage room.
Increases storage capacity
Makes it easier to keep everything clean and orderly.
Improves the visibility and identification of food.
Improves accessibility to foodstuffs. Easy access to foods in any of the stacked containers without having to unstack them is a great advantage in terms of speed and orderliness.
Improves stock management, strict control of expiry dates and control of minimum durability dates as well as correct food stock management, applying FIFO methods.
Reduces food waste.
Reduces energy consumption in food storage rooms.
ARAVEN helps you to optimise your space by using efficient food storage methods.
How to improve visibility and accessibility to foods?
Locate food quickly by using labels to clearly identify products when you need them. Our airtight containers and food pans have an integrated label to make it easier to record information.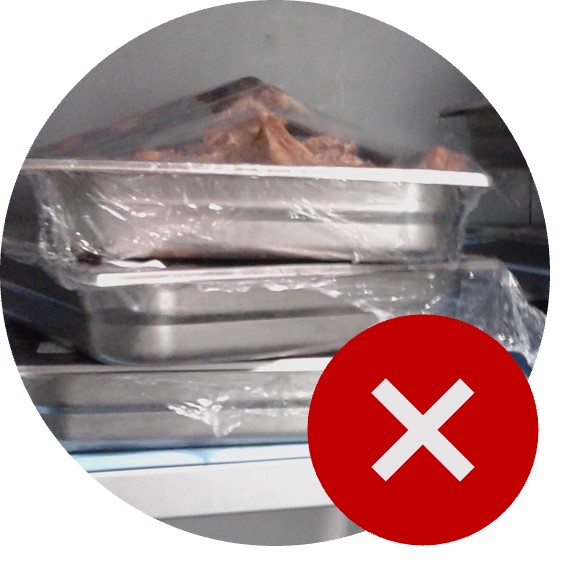 Avoid storing food using plastic film to  cover stainless steel food pans. It does not allow the rational use of space because food pans cannot be stacked on plastic film, nor does it guarantee necessary health and hygiene standards.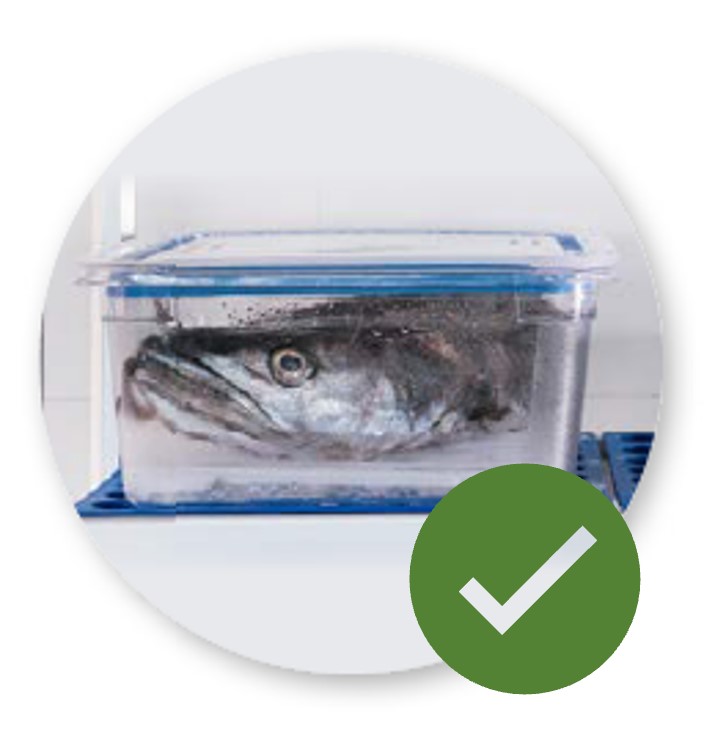 Use transparent or translucent food containers, this also helps you to check and control foods visually.  Our range of airtight containers and food pans offer this feature that facilitates food management
Improve accessibility to stored products. There are vertical storage systems on the market to avoid stacking containers one on top of another but which make it difficult to access the bottom container.  Araven's Gastronorm towers and accessible containers allow access to a container without having to unstack it.

Avoid using disposable containers. Round food storage containers do not make good use of space. For this reason, kitchen equipment such as Gastronorm reusable containers and food pans allow  the space in food storage rooms to be optimised.
And not only that, The choice of GN containers or square containers also allows   container sizes to be matched to usual consumption amounts . If you haven't  yet heard about Gastronorm sizes, there is a post on our blog where we explain all about them. Click here

We hope that the above advice and tips will help you to improve the operative excellence of your kitchen and the profitability of your business. If necessary you can ask for our advice on how to equip your work area or our recommendations on which products and materials best meet your requirements in the kitchen.
---
Discover all that Araven can do for your hospitality business
-Guarantee food safety in restaurants
-Improve operational excellence in the kitchen
-Improve the profitability of your business
-Make your company more sustainable