When we think of kitchen utensils there is one that is in all professional kitchens; mixing bowls. Bowls are versatile tools in the kitchen which help us to handle and prepare food. They can be found in various sizes and capacities and made of various materials such as stainless steel with plastic being the preferred option, given its strength and durability with a lot of use and frequent washing in the kitchen.
Features of a mixing bowl for professional use

First of all, we should make sure they are suitable for food use (remember the cup and fork symbol together). The design and resistance should be the other two aspects to consider when choosing a good bowl. A design without sharp edges or nooks that can collect dirt will enable ease of cleaning and disinfection after each use. For use, the contour of the bowl should be round and reinforced to make it hardly and easy to grip, and provide great strength and rigidity during use.
A plastic mixing bowl is a versatile tool in the kitchen which allows us to handle and prepare food and even preserve it using clingfilm or special lids for this purpose. Araven's round silicone caps are designed to preserve food with all the hygienic-alimentary guarantees extending the useful life of the food thanks to its empty effect which partially extracts air from the container. They are compatible with all materials: steel, polypropylene, polycarbonate as well as glass and porcelain. They are able to be washed in the dishwasher, which makes them a more ecological and economic substitute than clingfilm.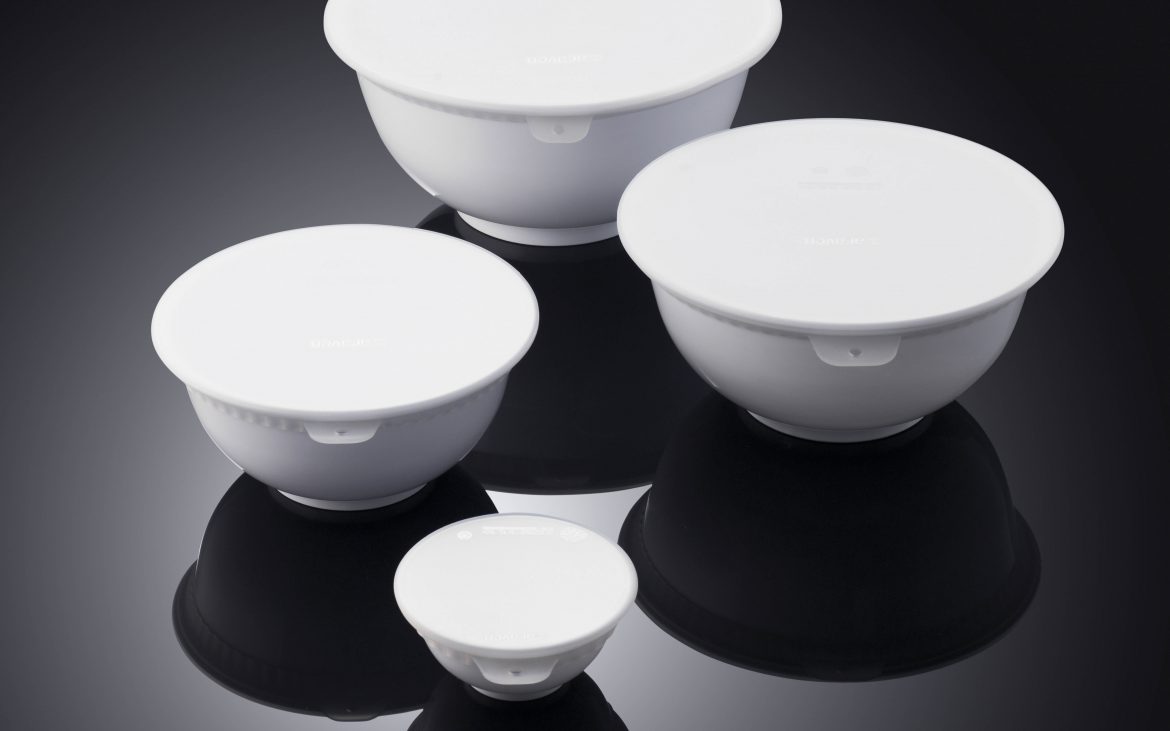 Along with mixing bowls, the colander is another basic kitchen utensil to separate food from liquids. It is recommended that colanders are made from materials such as polypropylene that resist high temperatures.  Araven colanders have a thickness giving them a great robustness to ensure safety during use and avoid deformation from heat.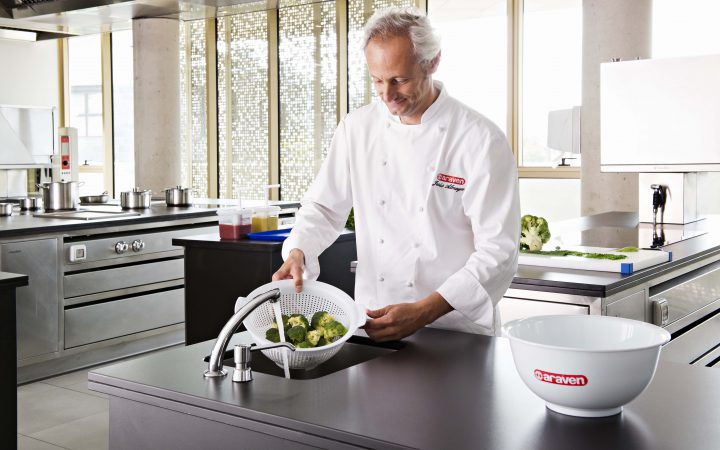 Plastic bowls vs stainless steel bowls
In some markets, stainless steel bowls have a broader presence in the professional kitchens than plastic bowls, despite of the better performance of the last ones. Let´s go through some of these functional advantages:
Versatility. Plastic bowls allow food handling and microwave heat up in the same bowl. You can heat up, regenerate sauces or melt chocolate in them.  Also, Araven plastic bowls turn into food containers by using Araven round silicon lids. Other accessories, such as the colanders, allow you to separate the liquid from the food in a fast and safe way. They are very useful when cleaning vegetables or draining pasta.
Light and durable: Araven professional plastic mixing bowls are more resistant than a standard houseware plastic bowl. It´s resistance and flexibility avoid deformation or breakage when using daily in a restaurant.  Plastic is a light raw material itself that makes food handling easier. Especially when using big capacity bowls, light weight of plastic bowls is of great help for professionals that can work with a lighter and handier tool avoiding labor risks.
Cleaning: easier to clean than stainless-steel bowls. Food does not stick to the surface of the bowl saving raw material. This is a very important aspect when working with dough, in pizza places and bakeries.
Best value for the price: attractive price compared to stainless steel. Best value for money.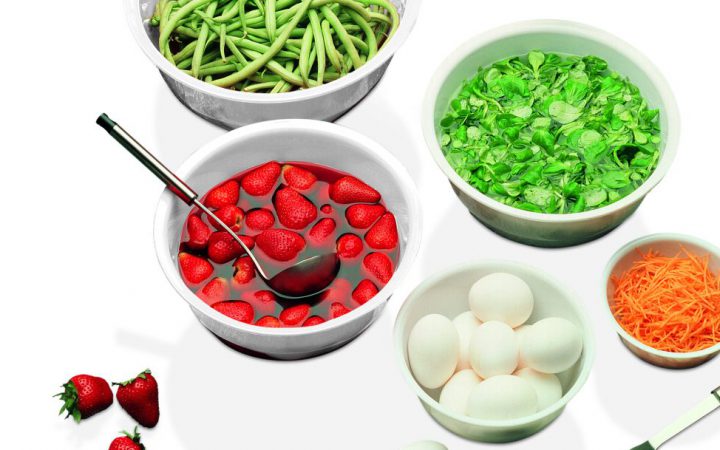 As we have seen, bowls and colanders are utensils which are used daily in professional kitchens, but they deserve to be chosen taking into consideration aspects as important as their design and resistance. If you need further information about bowls or other kitchenware products for food handling we will attend your request