A good storage container is an essential item in kitchens. The properties of good food will deteriorate if they are not kept in the right container. A correct food preservation represents considerable cost savings and reducing waste levels and deterioration.
Araven is the benchmark brand for food service professionals, with its wide range of differential products to equip cold stores and kitchens in all types of establishments. Its star product and the one most widely used is  Araven airtight containers – formerly called ColorClip – which have been on the market for more than 30 years and can be found in the best professional kitchens.
Design that prolongs the useful life of food by up to 25%.
The main feature of these new airtight containers is an innovative closure system that a study by the Plant-based food research Group of University of Zaragoza has shown to prolong the useful life of food by up to 25% more than current container closure systems. Its lid allows part of the air inside the containers to be expelled, this way reducing food oxidation.
The double lip on the lid with an air-expel channel allows closure by simply pressing down on the centre of the lid towards the air outlet. A handy tab makes for easy opening when the product is required again.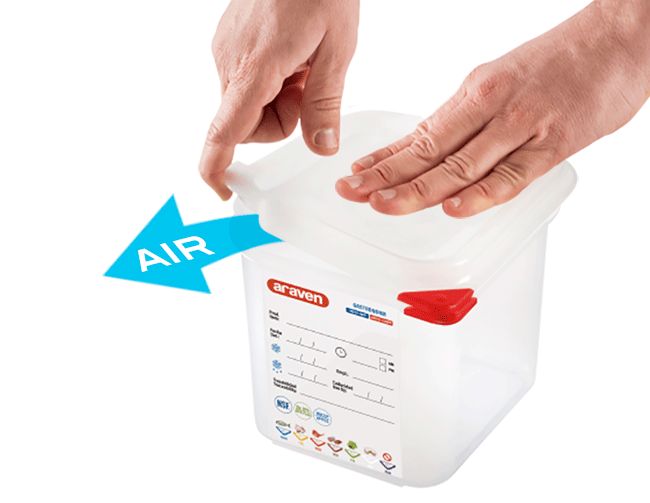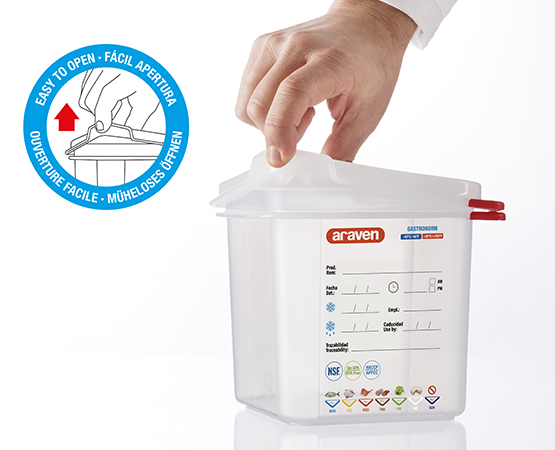 A great help in daily work
The improvements in this new generation of Araven airtight containers also include labelling and control of the stored product.
A new improved label is presented now, with a design that provides more space for the product description and more information in the label fields
The colour clips to mark each container and their lid have been increased from five to seven. White and brown have been added to the existing range (yellow, blue, purple, red and green).  This number enables preparations to be sorted by each day of the week
The new ColorClips allow professionals to mark containers for  dairy products (white clip) and prepared meat and cold cuts (brown clip), joining the groups that already exist (blue for fish, green for vegetables, etc.).  Depending on the requirements and interests of each establishment, it is also possible to see at a glance work areas, operating lines, responsible workers, food allergens ….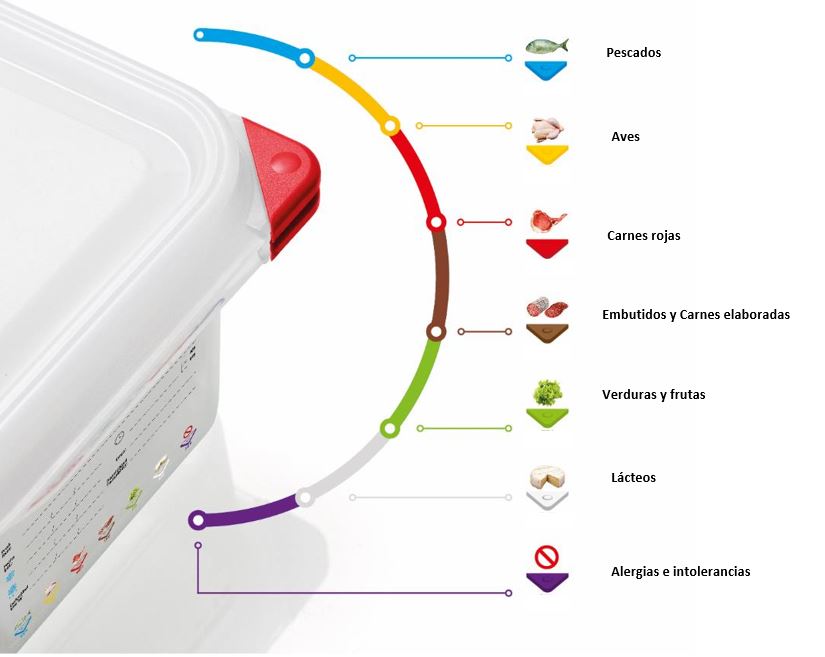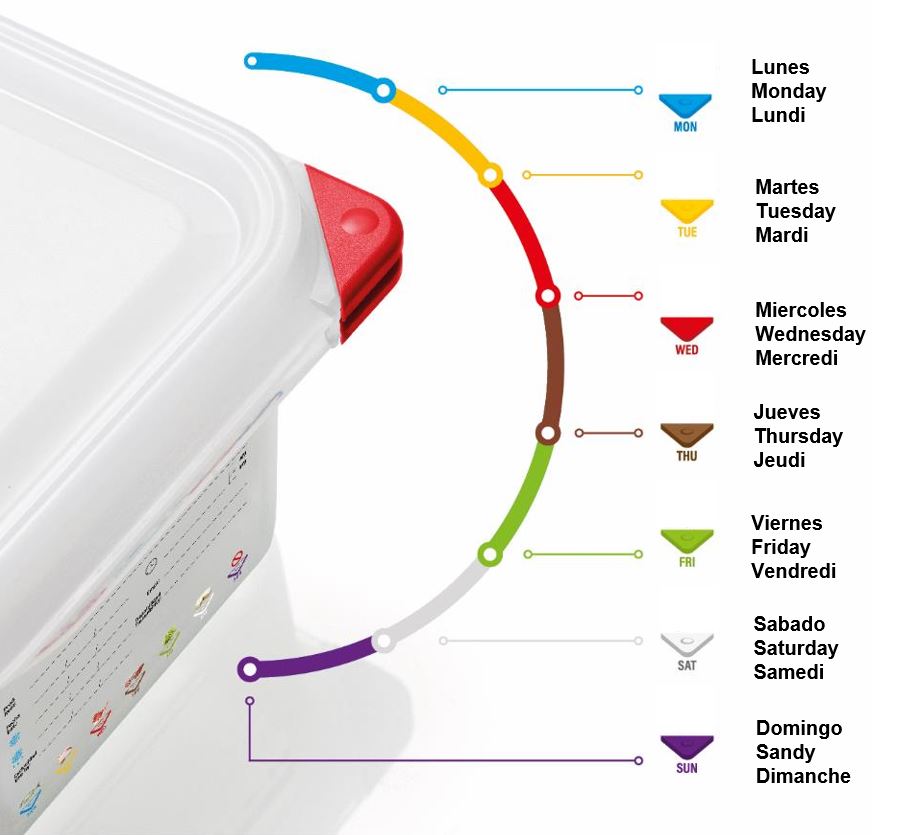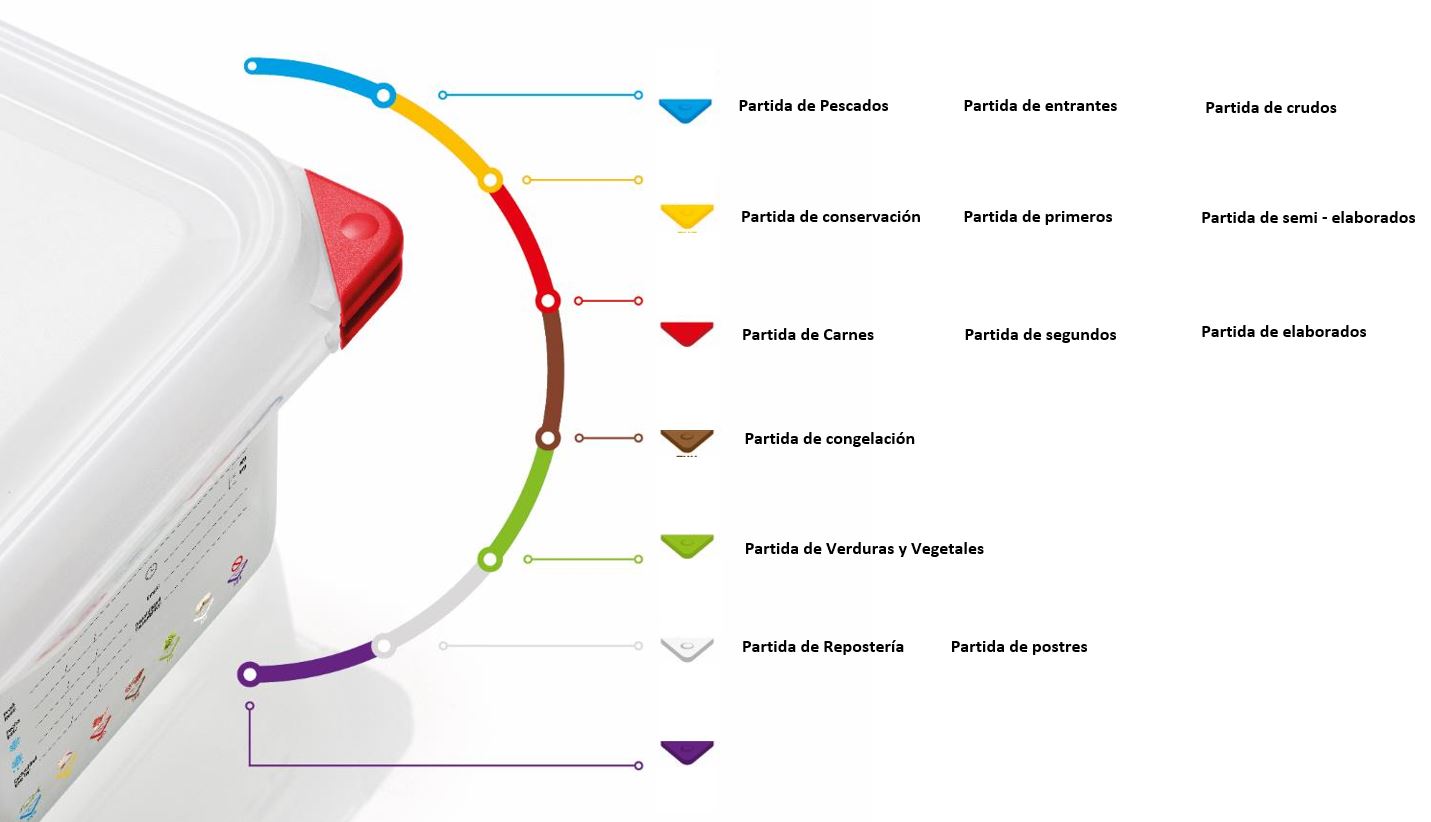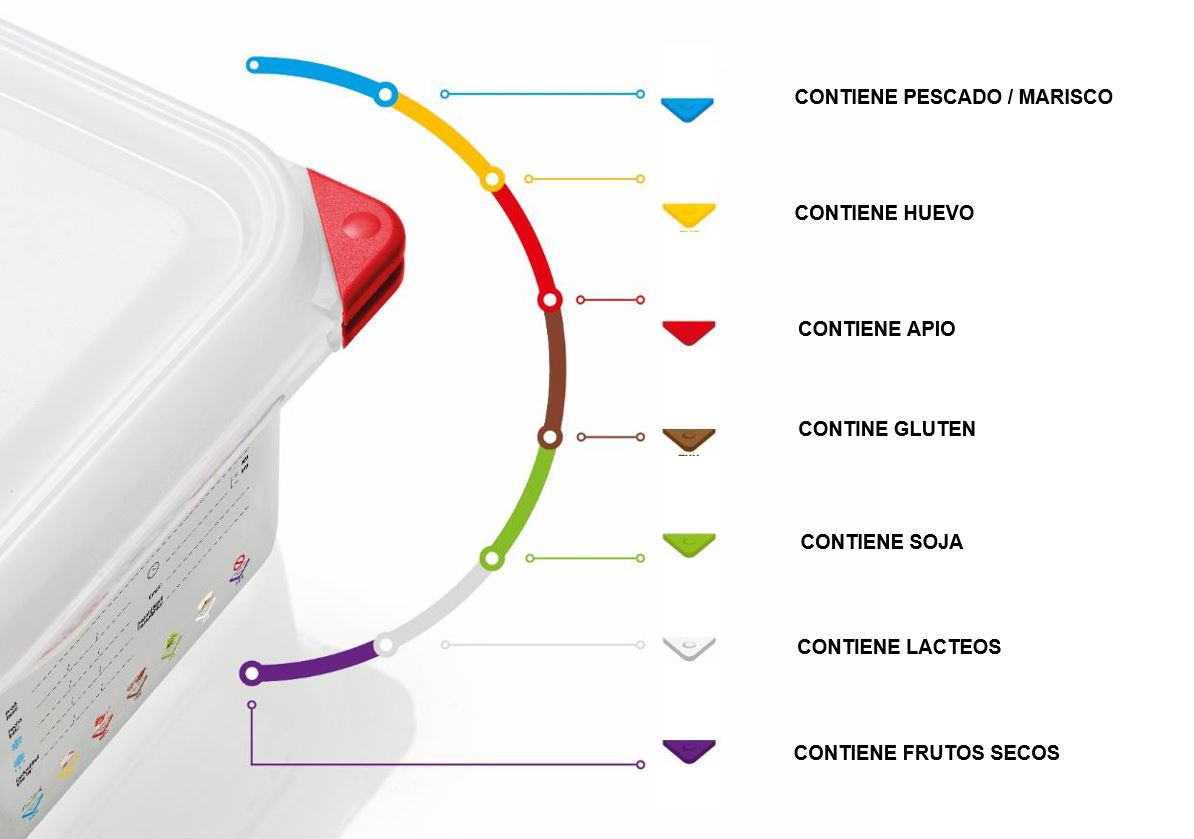 In addition, Araven airtight containers comply with all the European regulations on health and hygiene and are certified by the National Sanitation Foundation (NSF). They are made in polypropylene that is free of BPA, bisphenol A, which is a component that is banned in countries such as France due to its possible toxic effects. The containers have an estimated useful life of more than ten years, they withstand temperatures of between 95ºC and -40ºC and are made of 100% recyclable raw materials.
Do you need further information? Just visit our web site  and you will find more product details as dimensions. If, at any time,you wish to contact us with comments or questions please don't hesitate to get in touch