Just as in the kitchen when preparing ingredients and dishes, the restaurant serving staff, waiters and sommeliers, need their work area to be properly organised. A correct "mise en place" of all the necessary items such as servilletes, glasses, plates or cutlery, allows staff to offer better customer service.
Correctly organised serving utensils and cutlery not only speeds up work, it also saves time and enables staff to respond quickly to any requests or incidents during service. Having the right equipment at hand will help you to keep cutlery in order. In today's post we are going to take a look at the dining room "must-haves" that make washing and drying cutlery and setting tables much easier.
GastroNorm 1/1 cutlery holder with compartments for spoons, forks and knives
The 4-compartment cutlery tray enables quick, simple organisation of spoons, forks and knives so that setting tables is an easy task. In just a small space all the cutlery you need for table settings is kept clean and tidy. Its GN 1/1 size makes it compatible with the rest of the establishment's equipment such as carts or shelves.
If you choose the new cutlery holder with a cover, in addition to keeping your cutlery properly organised, it protects it from ambient exposure until use.
Both models are made of polypropylene, a highly resistant, durable material that is also recyclable at the end of its useful life.
GastroNorm 1/1 set of drawers that optimises space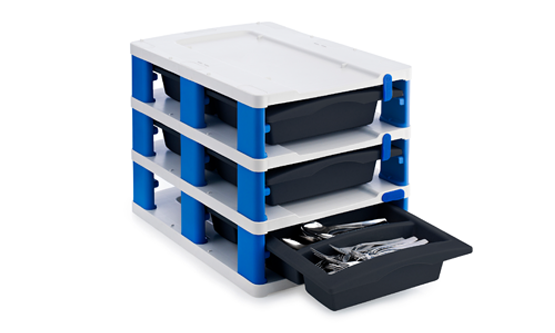 Thanks to its GastroNorm size, the cutlery holder fits inside ARAVEN's GastroNorm drawer tower.
Up to three cutlery holders fit inside these drawers, providing the ideal solution for storing different sets of cutlery and optimising space in storerooms.
      Round cutlery drainer which helps with the task of washing and drying cutlery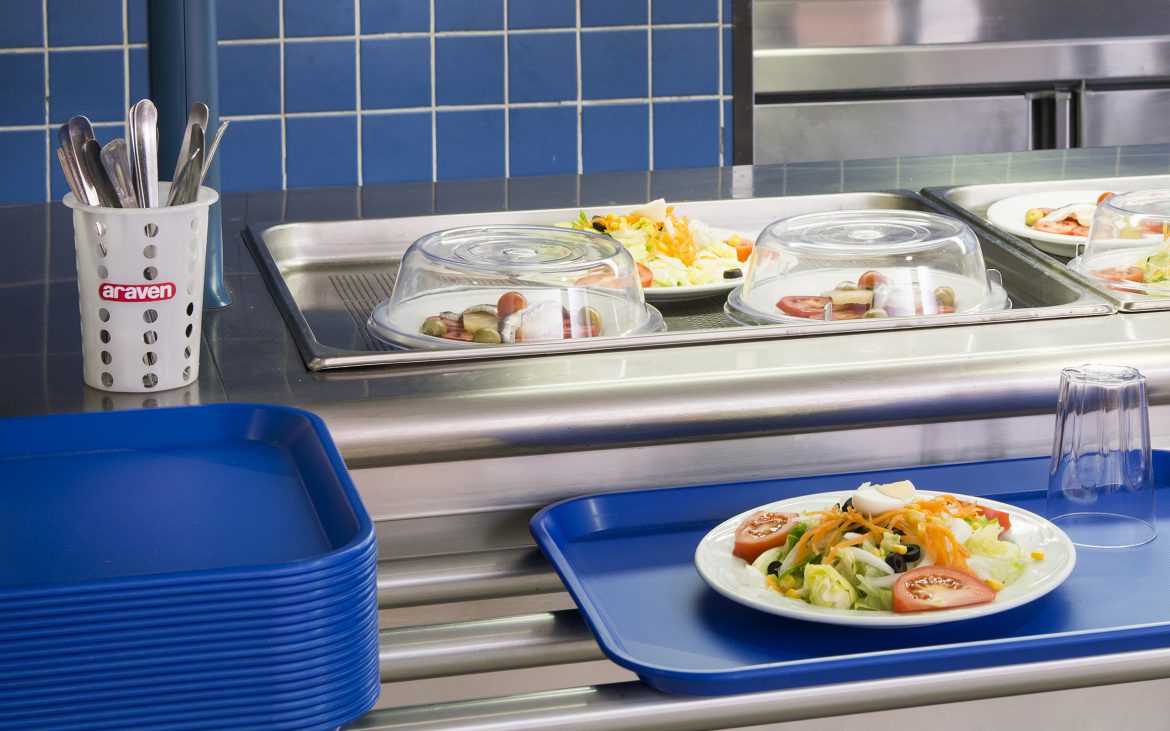 The 97 mm diameter round cutlery drainer is dishwasher-proof and helps with washing and drying cutlery.
Made of high-density polyethylene (HDPE), it can be placed directly in the dishwasher like a cutlery basket.
 GN1/2 Cutlery Organiser
Araven GastroNorm 1/2 cutlery organiser keeps cutlery properly organised before serving, speeding up the work of dining room staff. In self-service establishments customers can collect their own cutlery directly.
The organiser has 4 polyethylene (HDPE) cutlery baskets that are placed on a GastroNorm 1/2 stand after coming out of the dishwasher for the cultery to finish draining and drying off. It is made of dishwasher-safe polypropylene. For more information consult our website. Click here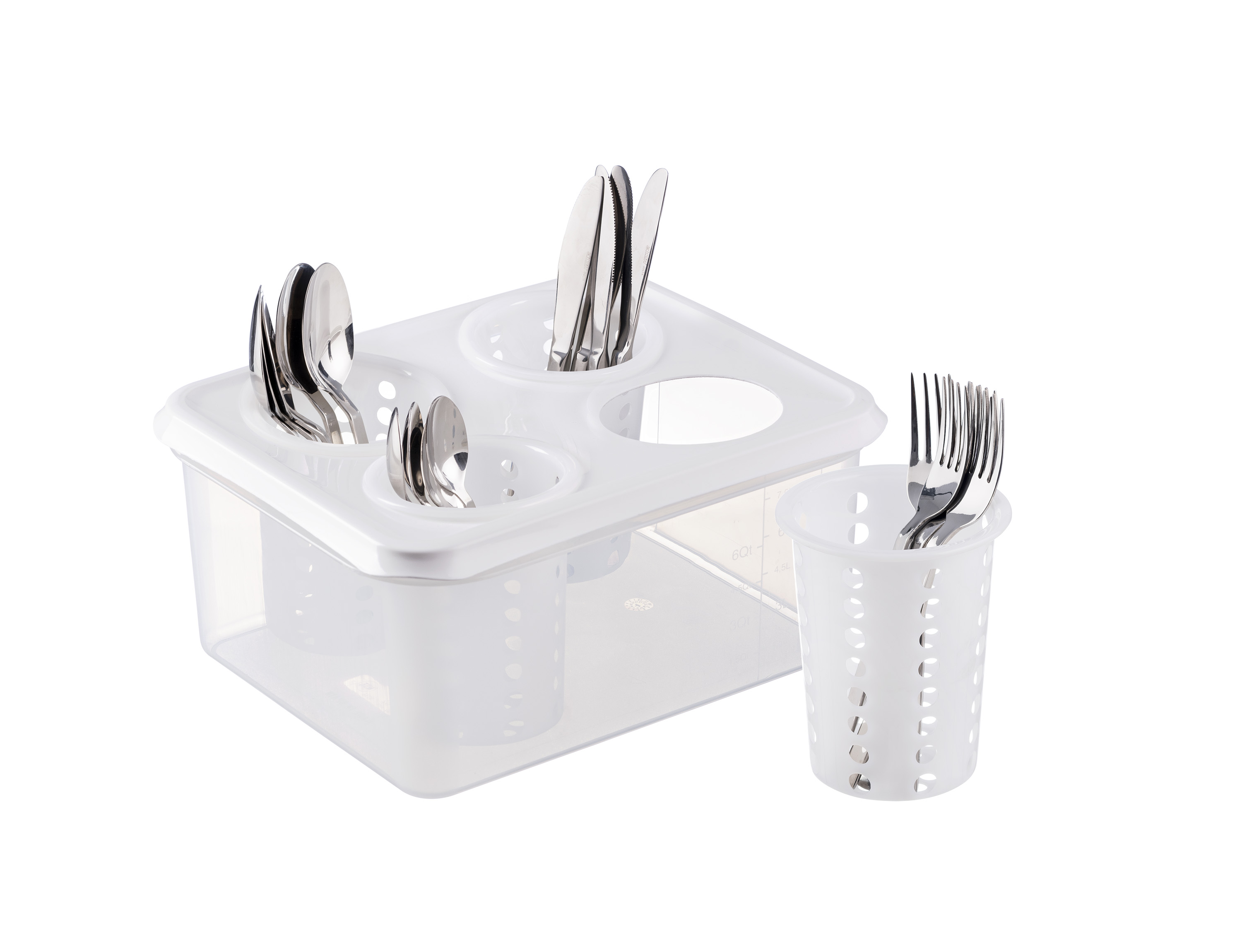 Service cart, the perfect partner for setting/clearing tables
Using a service cart for setting tables optimises the time it takes. Everying is at hand, reducing the need to go back and forth. For more information on how to choose a service cart, consult our specific post that explains about this type of product.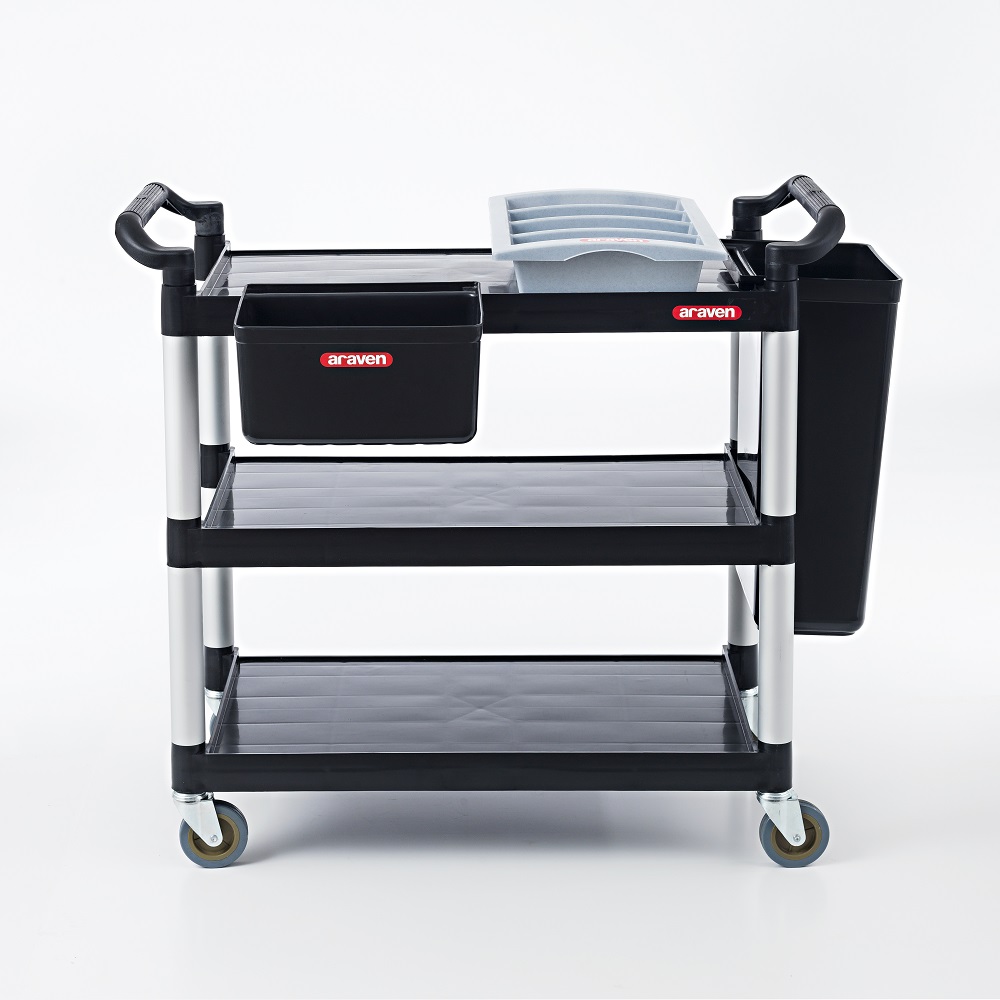 Multipurpose drawers for dining room tableware
The Organizer drawers not only help to organise small tableware items or consumables such as sugar, but also protects them from ambient exposure. Several one or two-drawer models are available, in sizes that adapt to any space. Choose your Organizer here