Food management in the professional kitchen
In professional kitchens receiving and keeping raw supplies in optimal conditions is a fundamental part of food management.
At Araven we have a whole range of tools and aids to help chefs to preserve foods. One of these is our Colorclips or colour identification clips located on the corners of our airtight containers. Why are Colorclips your best ally for managing food in the kitchen? Well, let us explain:
Colour coding helps you to organize food visually. The usual colour coding system is by type of food (blue: fish, yellow: poultry, red: red meats, brown: cold cuts and prepared meat, green: fruit and vegetables, white: dairy and purple: allergies and intolerances). The colour coding system can also be used to mark the days of the week, hot or cold lines, work areas for different processes or even food allergies and intolerances.
Sorting by food type: 7 Colorclips allow sorting by food type, to prevent cross-contamination.
Sorting by dates: 7 identification Colorclips to sort food prepared on each day of the week.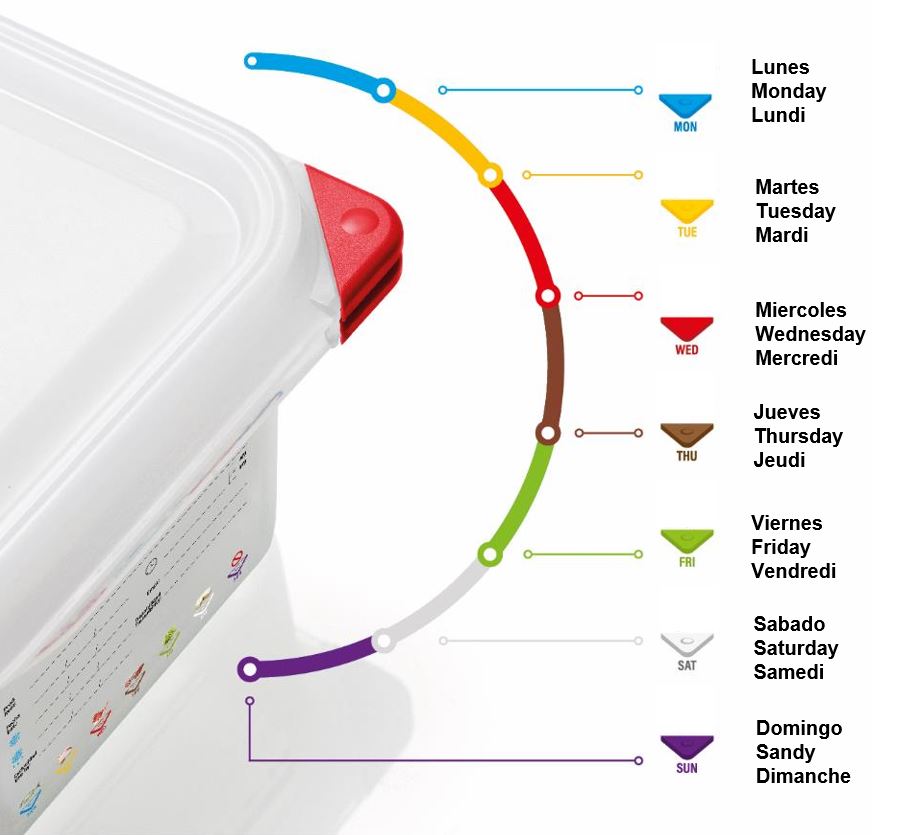 Sorting by work areas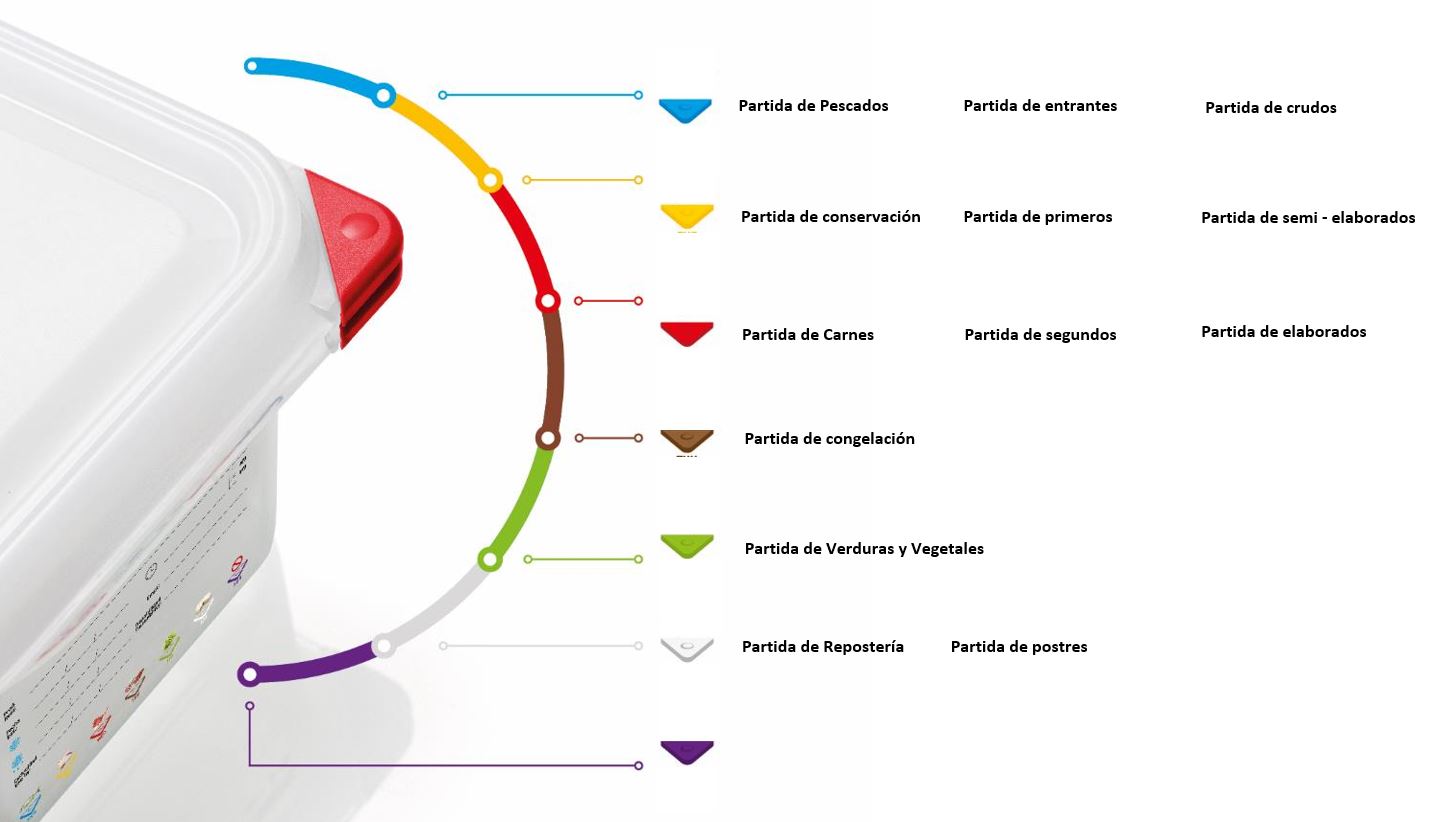 Sorting by allergies and intolerances: