Handling recommendations and tips
Handling recommendations and tips
The hospitality and restaurant sector has reached a level of professionalism that extends beyond creativity and seeking new flavours for dishes. Today restaurants also build their renown on organisation based on order, rigour and hygiene to guarantee that the food they sever to customers is totally safe.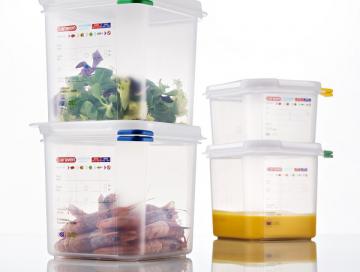 How to preserve different types of foodstuff
Correct preservation of the food will satisfy a two-fold objective: Ensure optimal health and hygiene quality and reduce the level of losses due to deterioration of the food.
Read more

Correctly organise the cold storage room
Araven provides some tips and good hygiene practices to organise the cold storage room, helping professionals carry out their daily work and improve food management in their kitchens.
Read more

How to use the gastronorm grilles correctly?
Direct contact between the liquid or moisture given off the food and the actual food, must be avoided. One of the simplest mechanisms is the use of the grille.
Read more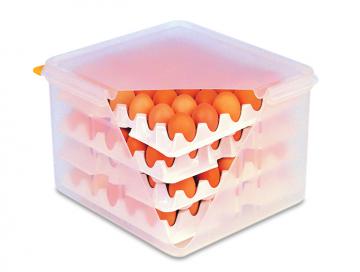 Tips for keeping eggs fresh in the kitchen
El huevo de granjas comerciales procede de gallinas sanitariamente controladas. Sin embargo, si la manipulación en la cocina no es la adecuada y no se respetan unas normas de higiene básicas podemos favorecer el crecimiento de microorganismos patógenos.
Read more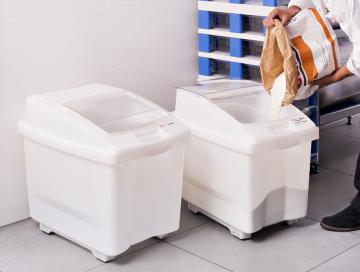 Storage and preservation of bulk dry foods
When buying and preserving bulk foods at your restaurant it is important to know the conditions of the storage place and the possible risks, in order to avoid them. The market offers practical solutions to help avoid contaminations, eliminating any risk of food intoxication or unnecessary food wastage.
Read more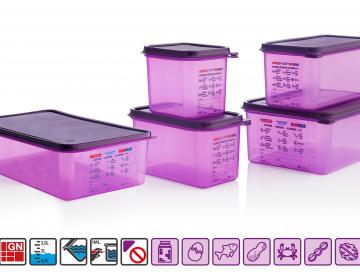 Allergen management
As a result of the entry into force of the EU 1169/2011 Regulation, this article is going to look at the most relevant aspects in the control of allergens or foods that may cause food intolerance
Read more