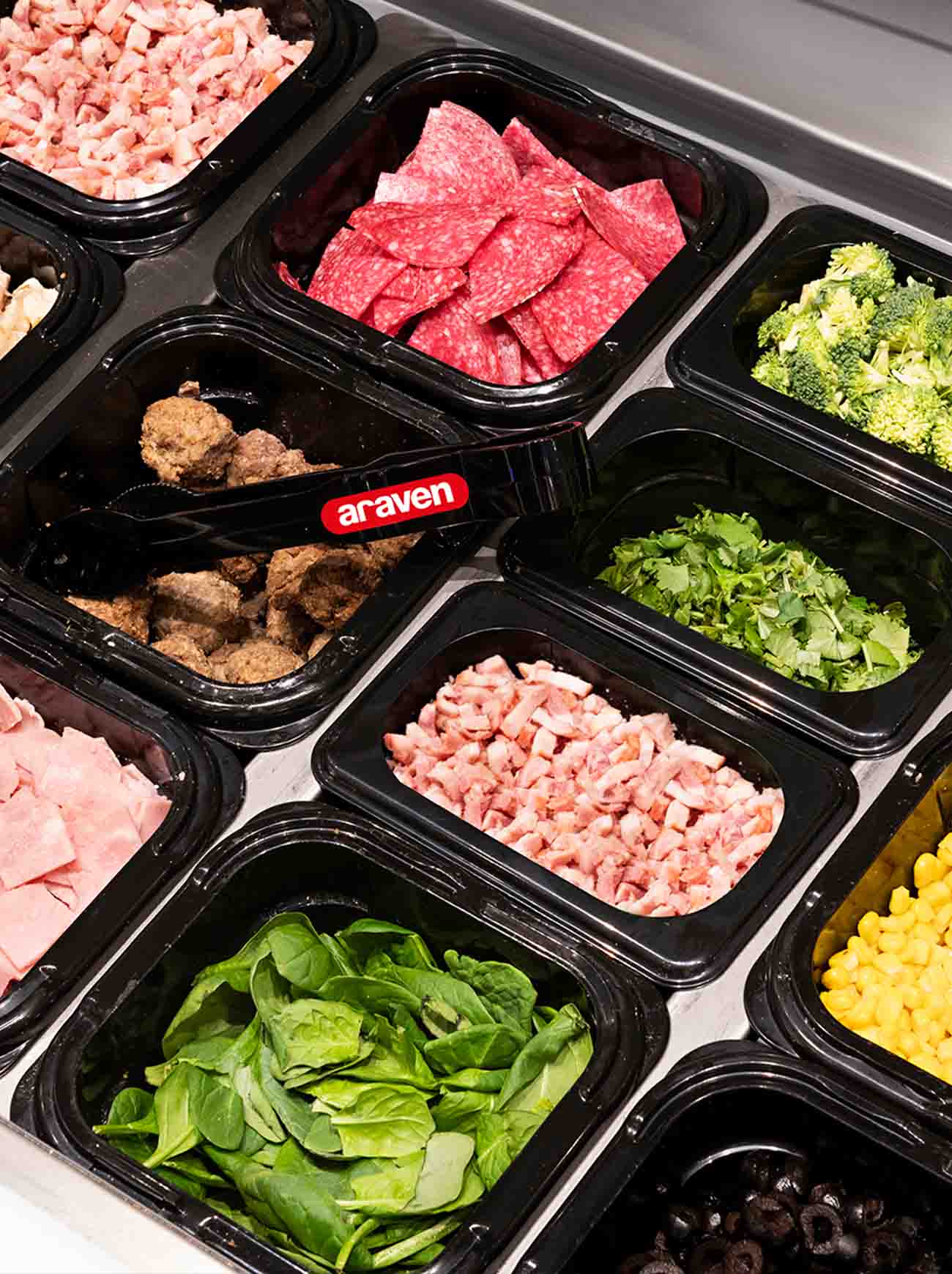 Food safety
Food safety does not only depend on the state of the food and the type of process that it is subjected to. The materials that food comes into contact with are also very important. Araven products comply and help to comply with all the required regulations regarding food hygiene. We can guarantee food safety in all food preparation processes up-to service, providing best practice and hygiene are observed
ARAVEN pays particular attention to all hygiene and health regulations, quaranteeing "peace of mind" for our customers.
Heath Authorities check that the products used in cateringestablishments comply with regulations.
Manufacturers must certify to their customers that they comply with regulations so that this certification can also be applied to the catering establishments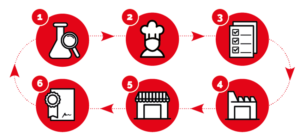 Health Authorities.
Catering establishments.
Requirement for compliance.
Manufacturers
Catering distributors.
Certification of compliance.
Food Safety Regulations are our work guide and source of inspiration for developing new products.
Araven's products, designed on the basis of the CODEX Alimentarius, help hospitality establishments to apply Correct Hygiene Practices to prevent, reduce or eliminate possible hazards during the different stages of food preparation, handling and preservation. These work tools have been designed to minimise the risk of food contamination. They are made of corrosion-resistant materials that are easy to clean and disinfect.
Their use, together with a hygienic environment and good practices, ensure food safety at all stages of the process, from receipt of the product to the moment it is served. In the HORECA sector, the following phases in food management and processing in the kitchen can be identified: